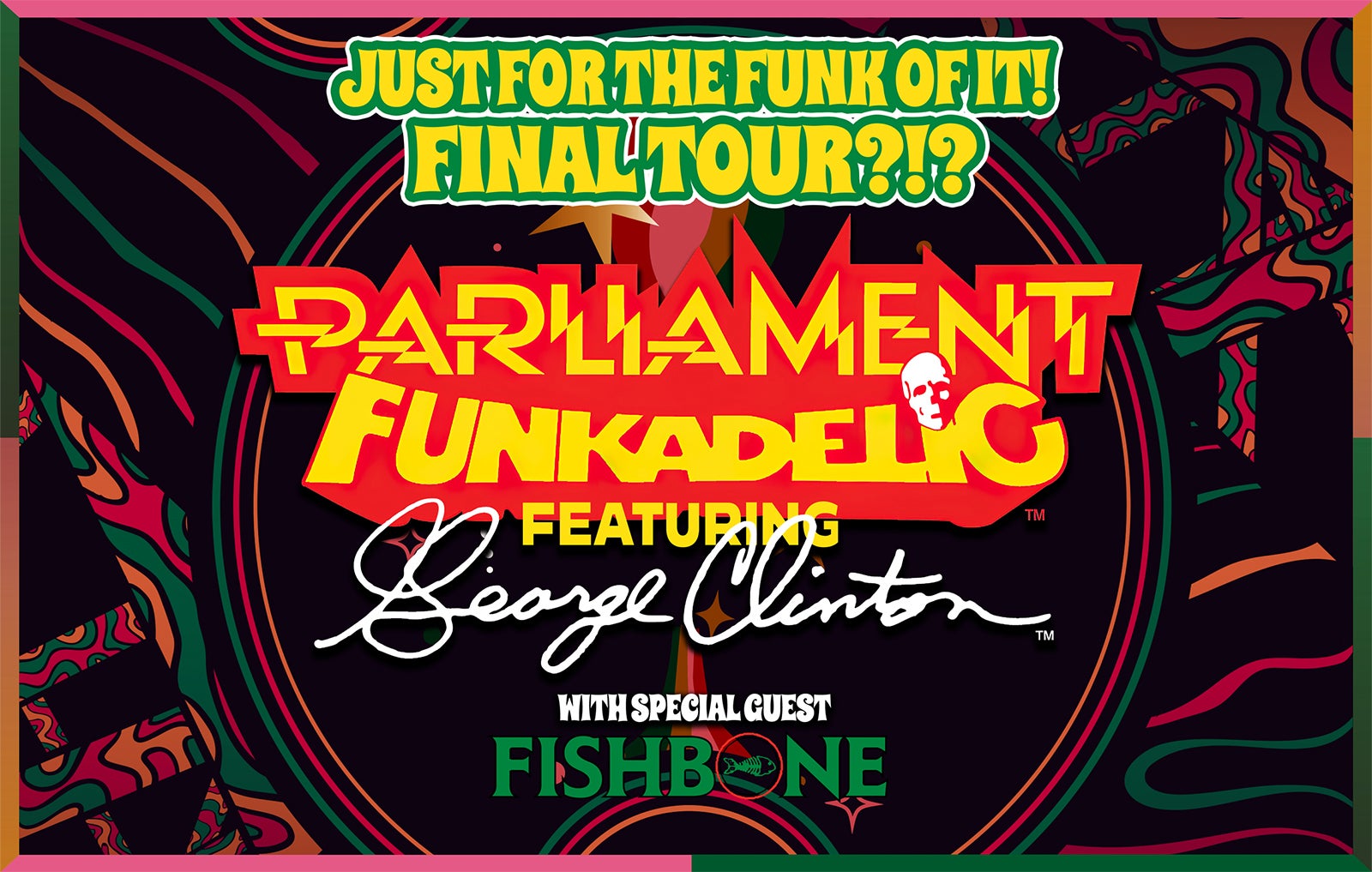 Parliament Funkadelic feat. George Clinton
Just For The Funk of It!
Date

Aug

15

, 2023

Event Starts

7:30 PM

On Sale

On Sale Now
Parliament Funkadelic feat. George Clinton
Just For The Funk of It!
Event Details
George Clinton is an American treasure. As one of the foremost innovators of Funk, Clinton is the mastermind behind the legendary Parliament/Funkadelic, creating a uniquely identifiable and timeless art that has lifted Funk from what was once considered a simple style to an internationally recognized and respected musical genre. His incredible ingenuity has earned George Clinton and Parliament/Funkadelic their rightful place in music history: an induction into the Rock and Roll Hall of Fame and recipients of the Grammy Lifetime Achievement Award. Clinton started his career with the Parliaments, a barbershop doo-wop ensemble, which scored a major hit with "I Wanna Testify" in 1967. Clinton then developed an act/sound which merged the polish of Motown acts, the rawness of James Brown, the bohemian style of Sly Stone and the pop sensibility of the Beatles – and forever set himself apart from the Motown era. By the early '70s, the group's tight songs evolved into sprawling jams around funky rhythms. They dropped the "s" from the band's name and Parliament was born. Around the same time, Clinton spawned Funkadelic, a rock group which fused acid-rock guitar, bizarre sound effects, and cosmological rants with danceable beats and booming bass lines. Funkadelic recorded a number of influential concept albums, including Free Your Mind and Your Ass Will Follow, Maggot Brain and America Eats Its Young. Rolling Stone and Spin recently identified Parliament/Funkadelic as one of the top bands of all time.