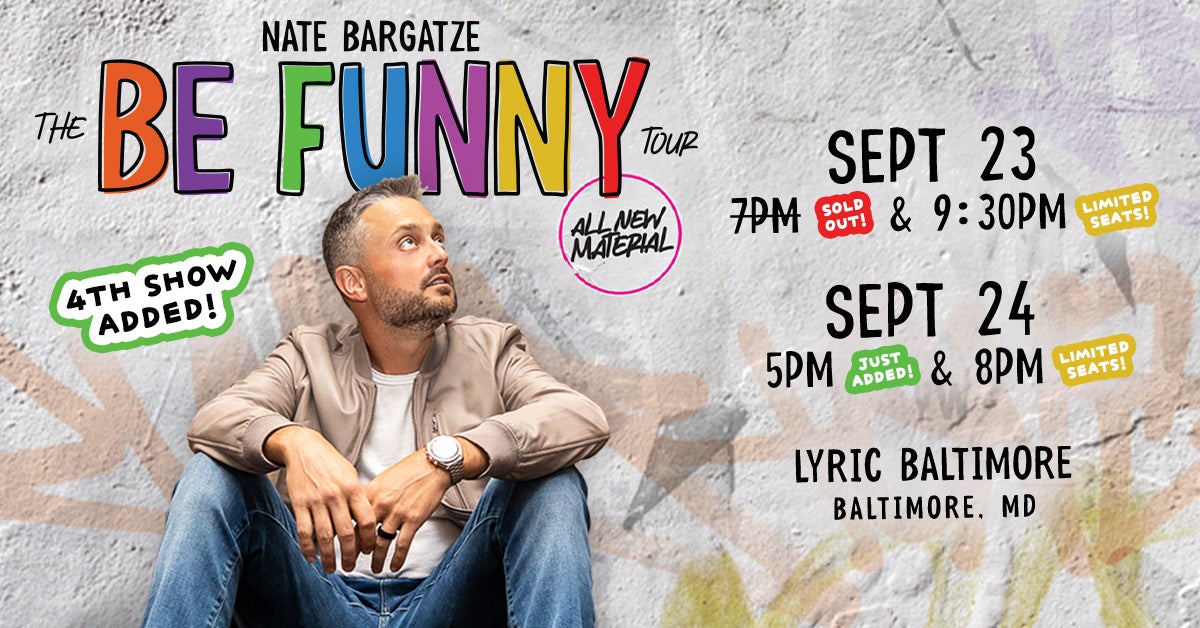 Nate Bargatze- The Be Funny Tour
Date

Sep

23

-

24

, 2023

Doors Open

60-90 minutes before showtime

On Sale

On Sale Now
Nate Bargatze- The Be Funny Tour
Event Details
🚨 ARTSCAPE 2023 will be in full swing on 9/23 and 9/24 in our Mount Vernon neighborhood. The area surrounding the Lyric will be busy and there will be road closures. Please review and Plan Your Visit!
Comedian Nate Bargatze has announced 28 new dates, scheduled for this fall and winter, on his 2023 THE BE FUNNY TOUR including a stop in Baltimore at The Lyric!
Hailing from Old Hickory, Tennessee, stand-up comedian Nate Bargatze has been recognized this year as "The Nicest Man in Stand-Up," by The Atlantic Magazine and a "Rising Star," by CBS Morning. The 2021 Grammy nominated comedian and podcaster Nate Bargatze is selling out shows across the world.
Bargatze's comedy is both clean and relatable, which is evident in his ten appearances on The Tonight Show Starring Jimmy Fallon following four appearances on Late Night with Conan O'Brien. Both of Nate's one-hour Netflix specials, The Tennessee Kid (2019) and The Greatest Average American (2021) premiered globally with rave reviews.
In July 2020, the comedian teamed up with All Things Comedy to release his new podcast, Nateland. The world is a crazy place and there's plenty of podcasts out there tackling the tough issues. However, Nateland tackles the meaningless issues that we face day to day to give listeners a much-needed mental break from fighting the good fight. New episodes release Wednesdays, with video available on Nate's YouTube channel and audio available everywhere you get podcasts.
Artscape is September 22-24, 2023 in Baltimore's Mount Vernon neighborhood.
The neighborhood surrounding the Lyric will be very busy. Please review the information below: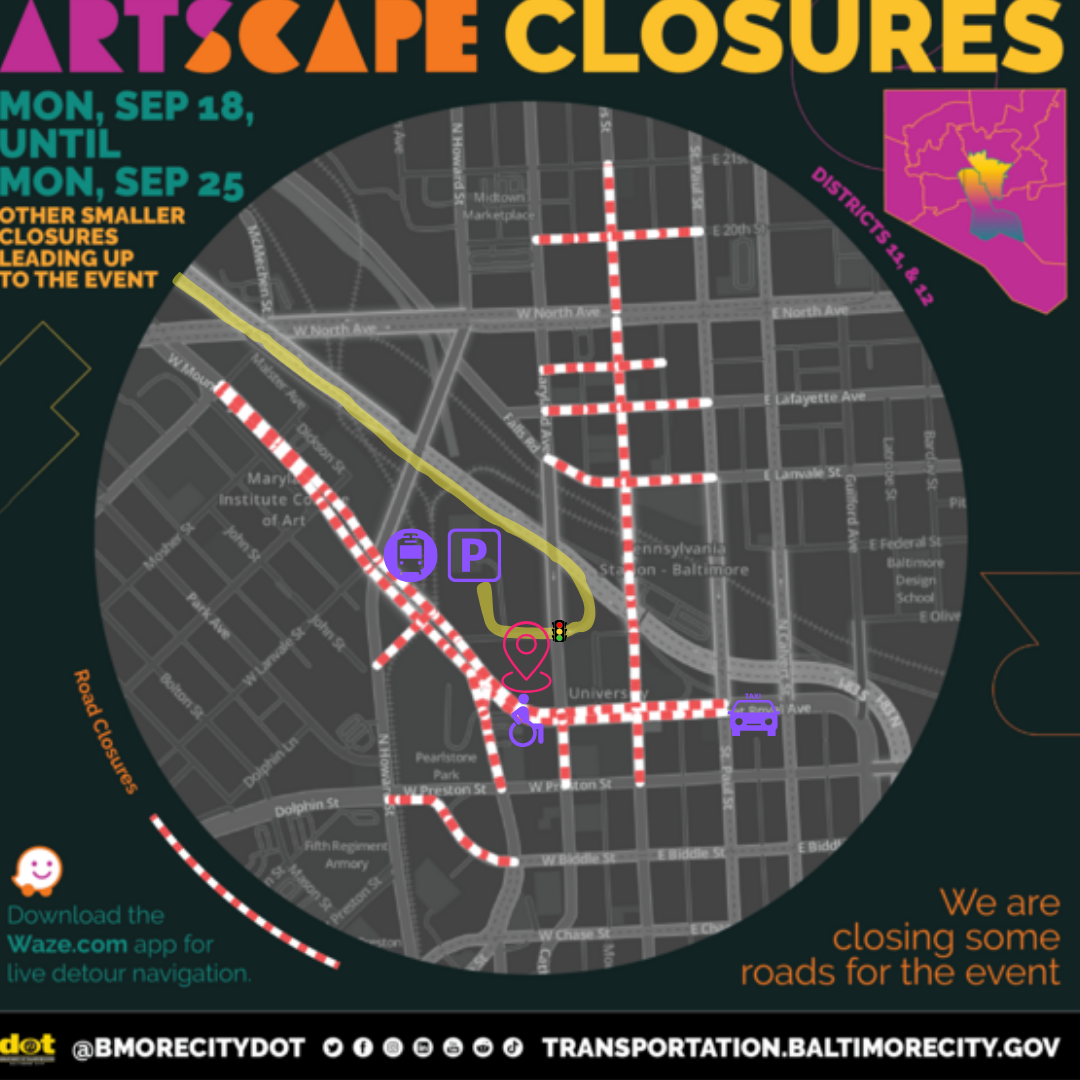 No non-clear bags larger than 6"×8"×2"
APPROVED BAGS:
Wristlets or wallets
6"×8"×2" or smaller
Clear bags up to 12"×12"×6"
Clear, one (1) gallon plastic resealable storage bag
Doors will open 60-90 minutes prior to showtime.
Saturday, September 23

7:00pm show- doors will open 90 minutes prior to showtime
9:30pm show- doors will open 60 minutes prior to showtime

Sunday, September 24

5pm show- doors will open 90 minutes prior to showtime
8:00pm show- doors will open 60 minutes prior to showtime